Black Sheep Coffee: catering to the community
Tucked away in the Downtown Harrisonburg Ice House, Black Sheep Coffee is a homey hotspot for JMU students, families and employees alike.
Functioning as a cafe, study-spot, and hangout, Black Sheep lives up to its name as a standout coffee shop that accommodates diverse tastes, budgets and preferences in ambience; though the lack of wait, due to small staff is slightly inconvenient.
Most notably, the comfortable ambience is immediately welcoming to all who enter. Seating varies from small wooden tables and cushy group seating to stools and study cubicles, making for an aesthetic space with limited distractions.
Regarding pricing and portions, menu items are affordable for their size (ten drinks and two baked goods cost around $35). Items were comparably less costly and higher quality than those of corporations such as Starbucks.
Black Sheep also caters to different taste palettes and dietary restrictions while promising quality products. There is a selection of vegan and gluten free items (such as the scones), and non-dairy milks. All ingredients are organic and locally-sourced, baked goods are also freshly-made, including long-lasting family recipes, like that of the bestselling chocolate chip cookies.
The most popular menu items are hit-and-miss depending on personal tastes; however, they represent diverse preferences in taste and experience. Those who avoid stronger, fuller flavors will favor the light, foamy cappuccinos; experienced coffee drinkers will appreciate berry notes in the single-origin blend espresso that inexperienced ones would find far too acidic; those with braver palettes might enjoy the Brunch Crunch's blend of espresso, seltzer, and orange juice that the average person would find uncomplimentary.
The baristas are passionate about the brewing process and are eager to answer questions or recommend menu items. However, customers are expected to pick up their own orders and pick up after themselves; this is inconvenient in instances of large orders, hot drinks or large and noisy crowds.
As the school season nears, Black Sheep's use as a study spot may be limited, but the community of Harrisonburg will still flock to it. With a comfortable atmosphere, diverse options, and convenient location in the heart of Downtown Harrisonburg, Black Sheep Coffee invokes a sense of nostalgic familiarity that mirrors its community.
By Anna Zheng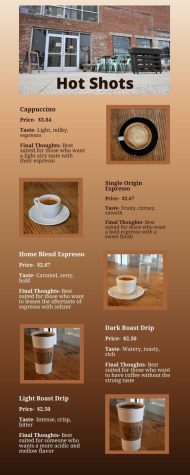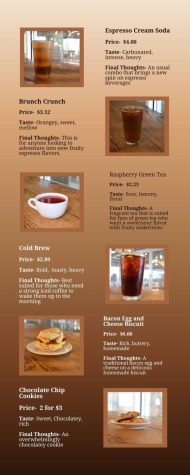 Leave a Comment