Tuscarora Editor-in-Chief Named 2014 Student Journalist of the Year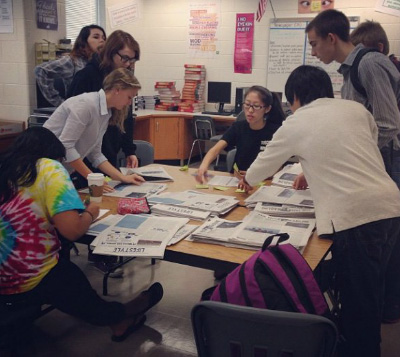 Congratulations to Meilan Solly of Tuscarora High School (adviser, Liz Staley) for being named the 2014 Virginia JEA Student Journalist of the Year. Meilan's portfolio will now advance to the national competition. The national winner will be announced at the spring JEA/NSPA convention in San Diego, CA.
Other winners include:
Second Place: Betsy Berenback-Gold from Robinson Secondary School (Deborah March, adviser)
Third Place: Danny Polk from Hanover High School (Michael Goodrich-Stuart, adviser)
Meilan and the other recognized student journalists will be honored at the jDay luncheon on April 5 at Westfield High School in Chantilly, VA. It's still not too late to register for jDay – just click here! This will be a fabulous opportunity to get your staff motivated for next year – start your planning early! Come for one day or both, leave with a new outlook on your publication.
And don't forget the regular registration deadline for jCamp at JMU July 13-17 is May 1. Click here to register online.