Save the Dates! 2014-2015 Schedule of Events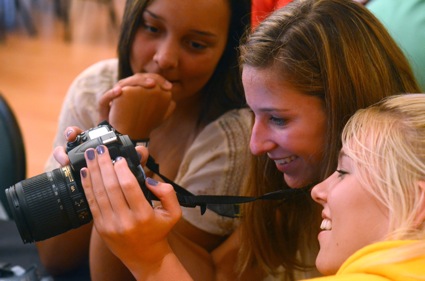 Hang on for a minute...we're trying to find some more stories you might like.
We know it's July and summer really just got started, but it's never too early to get excited about the awesome programming coming your way in 2014-2015, so SAVE THE DATES!  Download PDF flier (Save the Date VAJTA 2015).
VHSL REGIONAL PUBLICATIONS CHAMPIONSHIPS (check out vhsl.org/activities for more information)

Oct. 6 ( Fredericksburg)
Oct. 8 (Roanoke)
Oct. 10 (Richmond)

NSPA / JEA FALL CONVENTION IN DC

Nov. 6- 9 Washington, DC – Marriott Wardman Park
It's the largest fall gathering of student journalists in America, and we have plans for great speakers, fabulous tours and more only-in-D.C. possibilities than you can imagine.
check out dc.journalismconvention.org/for more information

*BRAND NEW* JEA ADVISERS RETREAT

Jan. 16-17, Petersburg, VA – 

Cameron Foundation

Adviser-in-Residence: Aaron Manfull
Hilton Garden Inn Colonial Heights, (804) 520-0600, $129 a night
Comfort Suites Southp

ark Colonial Heights 

(804) 520-8900, 

$104 a night

There are no hotel blocks.  Just reserve your room and get excited!

CSPA SPRING WORKSHOP

March 18-20 New York City
check out cspa.columbia.edu/conventions-and-workshops for more information

SIPA SPRING CONVENTION

DATE TBD Columbia, South Carolina
check out sipa.sc.edu for more information

JDay

April 10-11, Westfield HS, Chantilly, VA
Keynote: Jim Streisel

NSPA / JEA SPRING CONVENTION IN DENVER

April 16- 19, Denver Sheraton
check out jea.org for more information