One Man's Story of a Building With Many Pasts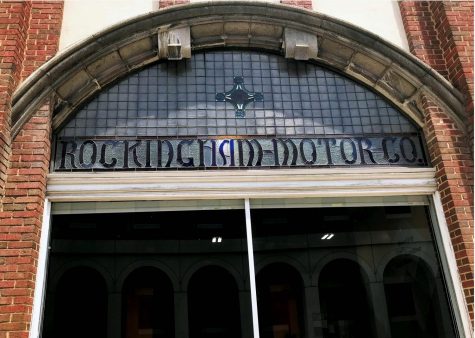 When Dan Brubaker bought a Ford pickup truck at Rockingham Motor Company in 1954, he had no idea what would come out of it.
Like many buildings in downtown Harrisonburg, RISE United Methodist Church is a historic building that has been repurposed. Before it was a church, the building containing RISE was the Rockingham Motor Company which sold Ford automobiles.
Brubaker bought the establishment in 1996. He recalls when it was the motor company and has memories of its rooms and features.
"Where we are right now is the showroom" Brubaker said. "They put the new cars in here and that's where you bought them from. If you wanted your car serviced, you had to take it upstairs. And there was a ramp built off of Graham St. that went right straight up there."
Before the Rockingham Motor Company building was built in the 1920s, the Shenandoah Valley was slow-paced. The building was designed by T.J. Collins & Sons in Staunton and helped bring business to the Valley. 
Going even further back, the location of the motor company was a methodist church which was formed around 1795, according to Mosley Architects Volunteer Guide. It was eventually demolished, and Rockingham Motor Company was built on top of its remains. When the building went on the market, Brubaker jumped at the opportunity.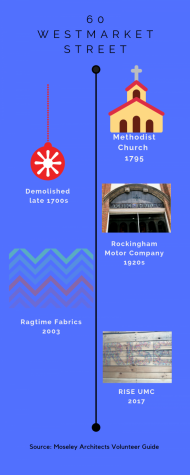 "I never thought I would own this place but the Lord was good to us in many ways and we were able to afford it," Brubaker said.
He believes that the purchase was a success. "I can say this has been good to us. It paid for itself in just a few years after we bought it." Brubaker said.
Leave a Comment