JEA Unveils New Curriculum in San Diego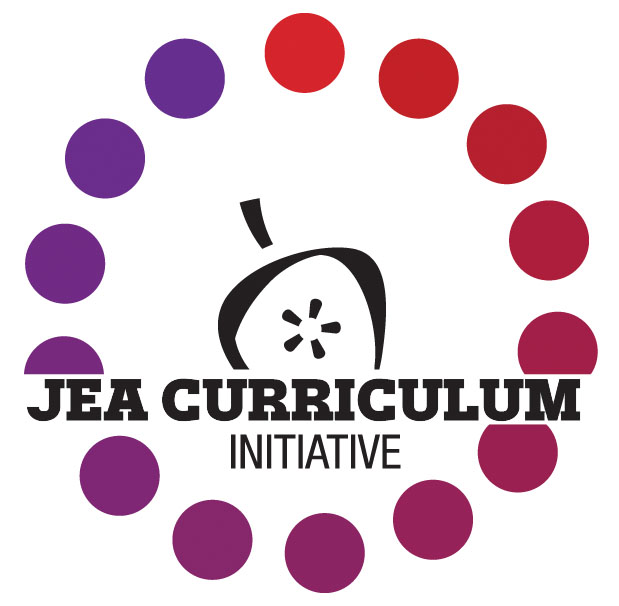 IT'S HERE!!!!
The comprehensive new JEA curriculum is finally here and open to all JEA members (if your membership has lapsed, you will want to renew immediately). Simply go to curriculum.jea.org and enter your login email and password that you use in the members only area when you visit the JEA website. You can also access it by going to www.jea.org, clicking on the FOR EDUCATORS tab on the top file menu, and then CURRICULUM. (If you have trouble remembering your username and password, just contact the JEA office and they can help you).
NAVIGATION MADE EASY
When you get the home page of the curriculum (which you can view on your desktop, laptop, tablet or mobile device), make sure your screen is enlarged if you'd like to see the menu tabs all at the top of the page (otherwise, just scroll to access the sections).
WHAT YOU HAVE AT YOUR FINGERTIPS:
The Curriculum Itself
The curriculum is divided into 14 modules (300+ lesson plans). The modules include:
Design
Editing
Entrepreneurship
Law and Ethics
Leadership and Team Building
Multimedia Broadcast
News Gathering
News Literacy
Photojournalism
Web
Writing
Feature Writing
News Writing
Opinion Writing
Each module is divided into time increments with suggestions for lessons you could use if you have a given amount of time to teach that particular topic. Usually, the largest time increment will list all of the lessons available in that particular module.
Every lesson is aligned with the Common Core Standards and Partnership for 21st Century Skills. In the near future, we will also align SOL objectives for Virginia journalism teachers.
The Slideshows
Under this tab, you'll find all of the slideshow presentations that have been included in each of the modules (organized by module topic). Ideal for the visual learner, these can also be used when you need a quick lesson on a topic.
The Initiative
This tab describes the philosophy behind the initiative. The curriculum will continue to be a living document, with lessons being added, tweaked and updated as we move forward.
The White Paper
Written by Candace Perkins Bowen, this document will be very helpful if you're struggling to keep your journalism program alive and thriving in your school system. Bowen includes multiple links to research documents supporting the incredible value of solid scholastic journalism programs. This could be a very beneficial piece to share with your principal or curriculum leader.
The Team
This section lists short bios of the curriculum team writers. There is contact information for each of them and they all welcome comments, suggestions and questions about the lessons.