Need Recruitment Materials?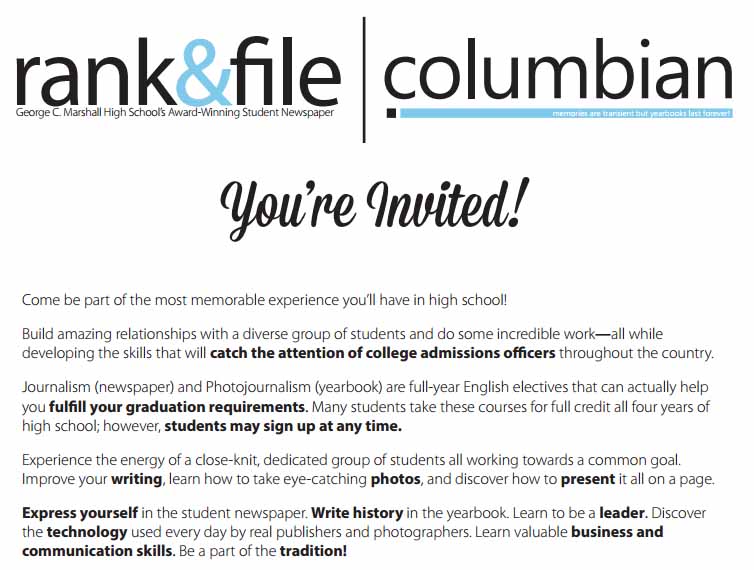 Recruitment season is in full swing, and it's more important than ever to spend time recruiting the best and brightest to our publications classes.
But why reinvent the wheel?  Check out these links from Marshall High School adviser Daniel Reinish.  As the adviser for the yearbook, newspaper and literary magazine, Dan has great ideas and materials for recruiting students to his classes.  Click here to access his handouts, which include invitations to staff, information for the PTSA, counselor letters and an enrollment cheat sheet.
Got questions?  Shoot Dan an email at [email protected] or follow him on Twitter @poetclicense.