Virginia New Voices Bill Advances to Full Committee Hearing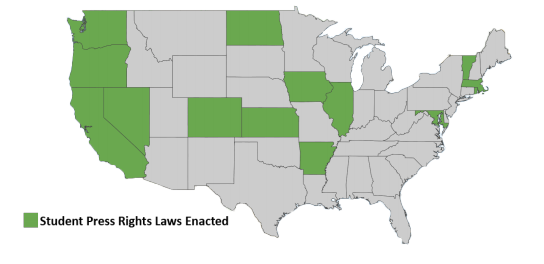 Supporters of the New Voices movement in Virginia achieved an important milestone yesterday in the House of Delegates as a bill to protect student press rights survived its first legislative test.
The bill, HB-36, was approved by the Post-secondary and Higher Education subcommittee by a vote of 5-3.
If enacted, the legislation would put in place a number of protections to preserve the First Amendment rights of student journalists and their advisers.
Students and advisers from throughout the commonwealth traveled to Richmond to testify in support of the bill. It now moves on to a full committee hearing on Monday, Feb. 3.
Fourteen states have already passed New Voices legislation. To learn more about the local campaign, visit the Student Press Law Center's page on New Voices Virginia.
And for anyone looking for ways to get involved or lend their support, check out VAJTA's collection of helpful resources.