Emerick makes sustainable living accessible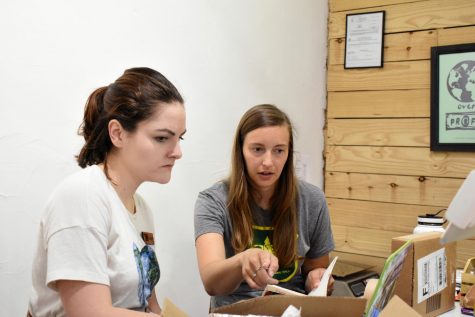 Four years ago, Allie Emerick made the switch to sustainable living. 
Three years later, she opened Bring Your Own in Agora Downtown Market, a store dedicated to helping make sustainable and zero-waste products accessible to the people of Harrisonburg.
"I've been doing bits and pieces [of sustainability] my whole life," Emerick said. "I try really hard to be [zero-waste], but I have a couple dogs and things like buying dog food makes it challenging, but I do my best."
Since few places produce zero-waste products, Emerick buys her wares from Etsy shops and other vendors she deems sustainable and helpful for the lifestyle.
"[The products] come from all different companies, most of them made in the U.S. A few come from Canada, some come from Germany, just from different companies that share the same values," Emerick said.
In the shop are various cotton items, reusable bags, lunchboxes and straws.
"[I put items in the store based on] research and what I think is most popular and people are going to love," Emerick said.
As far as selecting Agora to set up her shop, Emerick said she enjoyed the atmosphere and the low rent made it easy to stay.
"It's pretty affordable for the rent and it gets a lot of traffic from people just because there's so many different options here, so people just come in to see what's here," Emerick said. "It's fun to be with other people and other shop owners."
Leave a Comment