Local farmer finds sustainability key to success
Timberville based farmer Kurtis Yancey uses nature to keep away unwanted guests. 
Yancey uses various natural repellents to repel bugs, such as planting rows of onions, and planting Marigold flowers. Onions are planted between his crops to keep everything from people to animals out. Marigold flowers do not only remove harmful insects, but they also attract pollinators, like ladybugs and hoverflies.
"We don't take the easy way and use chemicals, but in the end it's better for you," Yancey said. "It's all about planting strategically and planning ahead."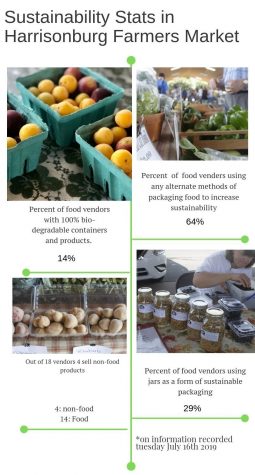 Yancey has based his produce stand off of the simple rule of farm fresh. His goal is to make fresh produce accessible and not harm the earth, or the consumers that are eating his products. 
After years with the company, he was horrified by the outrageous amount of plastic used in the making of his projects. 
Yancey knew eco-friendly was a goal he needed to achieve, and soon using biodegradable sources became a priority in his work, especially during Plastic Free July. 
"It's kinda hard because I try and display everything so you can see everything, but there aren't a lot of plant based plastic or biodegradables," Yancey said.
Yancey wishes scientists could come up with a biodegradable plastic that cannot only protect his plants, but does not harm the earth, and also can be used to help the soil replenish itself.
"Plastic Free July has made me a little more conscious of how much plastic I am using. Farming and having produce is something that I have done all of my life, but now as an adult I am stepping back and realizing how much plastic I use," Yancey said.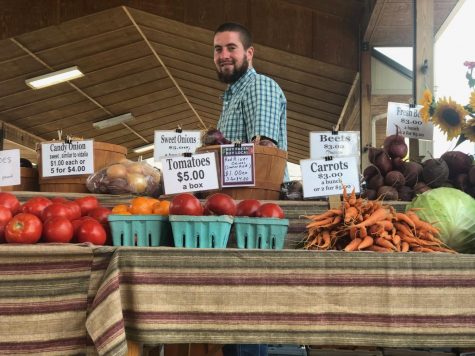 Yancey and other vendors in the Harrisonburg community hope to see the amount of waste in the farming industry in decrease. He said he hopes to find more affordable alternatives to chemicals and plastic.