Virginia Legislators to Hear Testimony on New Voices Bill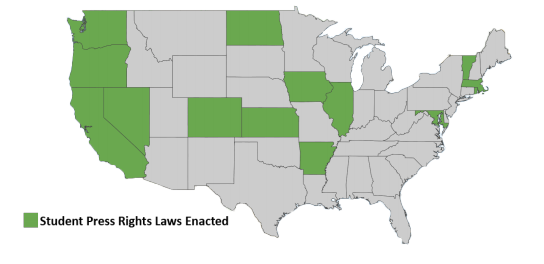 Hang on for a minute...we're trying to find some more stories you might like.
A New Voices bill has been introduced in the Virginia state legislature.
The bill (HB 2382), which seeks to protect the First Amendment rights of student journalists and their advisers, will be up for discussion before the House Education Subcommittee on Monday, Jan. 28 at 4 p.m.
Even if you can't make it to Richmond, there are plenty of ways to get involved and support this significant piece of legislation.
WHAT CAN I DO?
Easy Tasks:
Consider changing your social media profile pictures to the image at the bottom of this post.
Medium Tasks:
More Time-Consuming Tasks:
Make a plan to attend the Jan. 28 hearing either alone or with students.
If you or your students would like to testify, let us know using the comments box below.