Multimedia and the Six-Word Story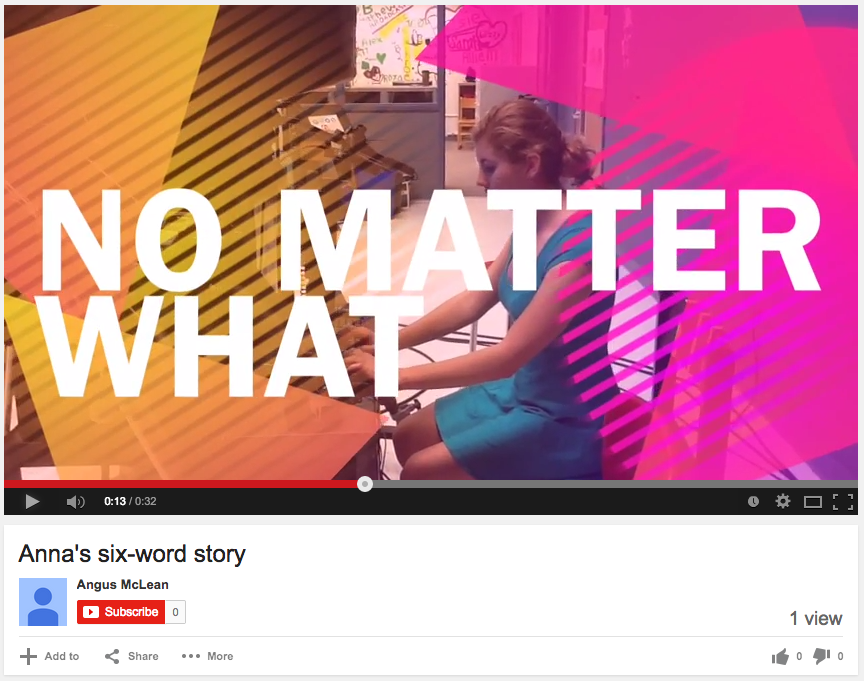 Lindsay Benedict
December 15, 2014
As advisers, we are always teaching our students to write concisely. This six-word story project challenges reports to be extremely concise while still telling a story.
Legend has it that Ernest Hemingway was the first to take on the six-word story challenge, resulting in: "For sale: baby shoes, never worn." Constraining a story to six words forces writers to whittle down their stories to only what is necessary, and readers are able to use their imaginations to fill in the rest.
When I introduced this project to my print and broadcast journalism students, I asked them to start by telling their own six-word stories about their experiences in scholastic journalism—what it means to them, why it's important, why they love it, etc. After explaining the project, I gave students a couple weeks to develop their six words and to collect footage and pictures to illustrate their stories. This time included some of our deadline nights, in order to give students a chance to capture those experiences in their projects—it's funny how publications classes dedicate so much time and effort to documenting what's happening around them, yet they often forget to make a record of their own experiences.
Students used iMovie on their iPhones or on our classroom iPads to create these videos. We showed some of the best of them at our end-of-year publications banquet, which was an excellent way to wrap up the year. We laughed, we cried, we ate cake, we laughed some more.
While having students create their own six-word stories is a lot of fun and a great way for students to bond with each other, they are just a springboard for more journalistic pursuits. For example, students could choose a student, teacher or even a custodian each month and tell their six-word stories, using pictures and videos they take themselves or obtain from the source. Perhaps they'll want to make them 10-word stories or two-sentence stories instead—as soon as students see how simple it can be to put these videos together, they'll have no problem coming up with endless ideas and variations.
Want six words to sum up this post? "In journalism, we try new things."
Want to try it with your class? Here's Lindsay's Six-word Story Assignment & Rubric.