In the heart of Downtown Harrisonburg lies a very special place for the community – the  Massanutten Regional Library. 
When visitors first walk in, they are greeted by friendly staff and immediately surrounded by shelves piled with books and other media. It is a place where people of all ages and walks of life can connect with each other. 
Furthermore, the MRL has a clear focus on the community. 
Zachary Elder, the director of the Massanutten Regional Library, spoke on July 18 to describe what his occupation entails and elucidate his general thoughts of the library. 
"My job is really to see that my staff has the support they need to do their jobs correctly, and that our patrons have all of the services, collections, and things that they need to have an enjoyable library experience," Elder said. 
In addition to his supportiveness and strong work ethic, he also really enjoys what he does. 
"I love what I do. I love being part of a community that both appreciates and really enjoys the public libraries," Elder said. "I love that public libraries are inclusive… and it's a really sustainable job too [because] if twenty people are sharing one book, it's much better for the environment than twenty people each buying that book."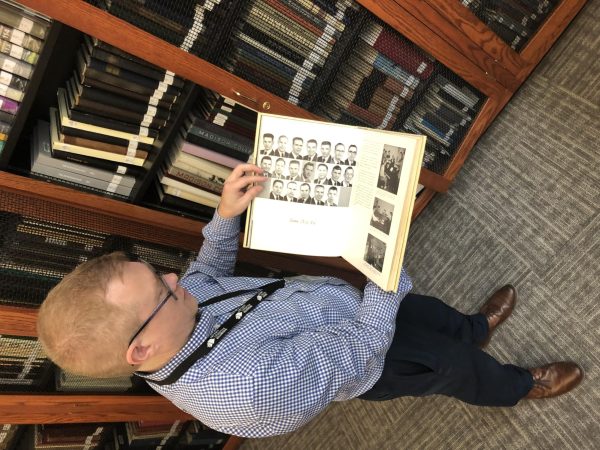 Youth Services Librarian MaKayla Baker Paxton joined the Massanutten Regional Library staff about nine months ago. 
Paxton started working with children because she "had a child herself and enjoyed working with kids. I also like working with songs and dances.. I was a theater major so I like anything to do with being loud and proud."
She loves teaching children of a young age about the joys of reading. Paxton enjoys being with youths because of how spontaneous they may be, and all the adventures she can set sail on. 
"I get the most rewarding part, just the immediate rewarding part, and that's seeing the kids' faces because they have so much fun [and] all the smiles that they have," Paxton said.
Paxton had a few words to share regarding the MRL's beneficial influences. 
"The library is always making a positive impact on the community, and especially it's always reaching out to the area," Paxton said. 
 Juni Sauder, a mother of two and frequent customer of the Massanutten Regional Library, has nothing but praise for MRL. 
"…we do come to the library very often…they have events like story time [and] the summer reading program," Sauder said. "And that's really helpful to help get them out of the house, [get] engaged in the community, meeting other families… is a lot of help."
As a busy and hardworking mother, Sauder loves the opportunities that the library provides for her children.
"With two little kids here [who] are always active, it's nice to have an option where [we] can get books to take back home.. that they have events like storytime [and] the summer reading program," Sauder said. 
"That's really helpful to help get them out of the house… and meeting other families as well." 
Another patron, Kathryn Aeder, was browsing through the DVD section at the Massanutten Regional Library. Aeder enjoys coming to the library. She says, "…people are very friendly here and they have good book selections.."
Aeder also told us about a past experience she's had with being involved at the library. 
"…when I was a teenager, [I used to] work at the library and check books in and out," Aeder said.
The Massanutten Regional Library stands as a beacon of knowledge and learning for the community. It enriches the lives of children and adults alike through its plethora of opportunities. Whether visitors are looking for a good book, conducting research, or just wanting a chill space to connect with others, the Massanutten Regional Library will always be the place to go.