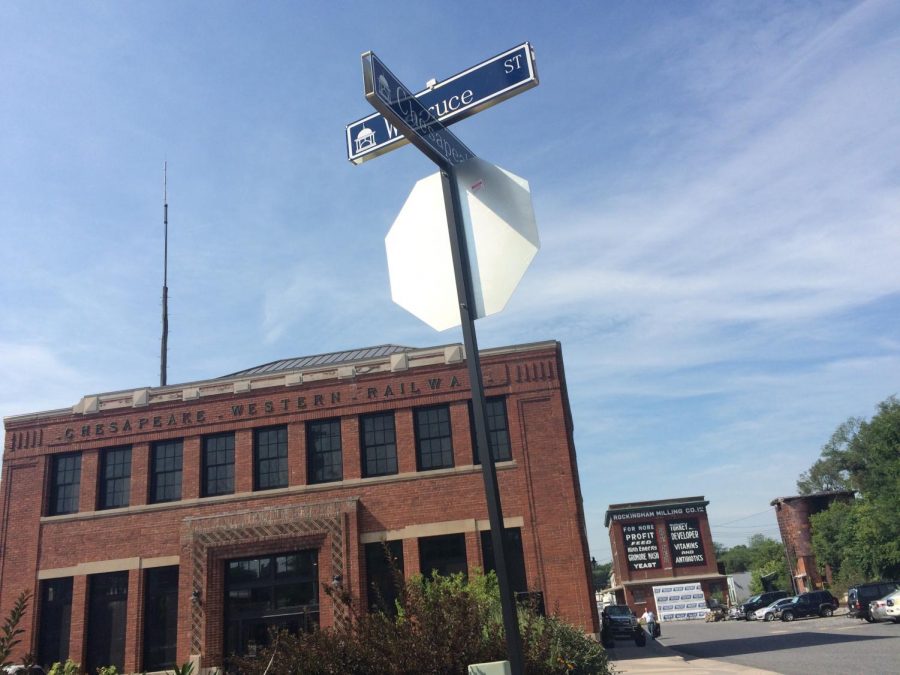 Hendricks Breathes Life Back into Old Railway Station
July 17, 2019
Faded paving stones. Cracked and peeling letters. Rusty tracks. Gravel crunching beneath your feet as you walk toward the glass doors. Around the back is a second door hiding a wooden staircase to a floor of offices. One wouldn't suspect it, but a door and window company as well as an architecture firm are both confined within the subdued facade of the Chesapeake Western Railroad Station.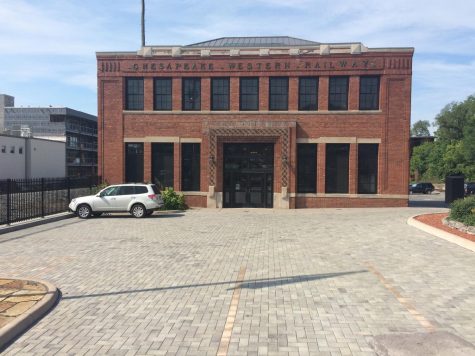 However, to Charles Hendricks, owner of Gaines Group Architecture firm, it was more than just an ordinary building.
The architecture company first started out as a four-person business located in Charlottesville. According to Hendricks, they expanded over the years to Pennsylvania. On July 4, 2016, they chose their new office — a burned-out, decimated old railroad station in Harrisonburg.
Chesapeake Western Railroad Station Depot was built in 1913 and thrived in the small city. "This whole end of the town was railroad-related," Hendricks said. 
Something about Chesapeake Western called out to Hendricks. He identified the building as a restoration project he wanted to be a part of. 
"…Preserving buildings like this in our downtown holds the fabric of our town together and creates a more comprehensive, more vibrant downtown," Hendricks said.
However, before the company moved in, they had to pull the building from the ashes and rotting wood it had become. That alone required extensive research and designing.
"Downtown Harrisonburg is a national historic district, so this building is one of the contributing structures to get that designation. So in order to get that you have to do a little bit of history research on every building. So I had it based on when I started working on it four years ago to do the renovation. And we restored it back to national standards," Hendricks said.
He felt that the history of the building was important to preserve. The company spent around a million dollars on the restoration, and according to Hendricks, they got over half of it back due to meeting the national standards. 
"I believe strongly that we should save our old historic buildings and this building tells a very significant piece of the history of downtown because of the connection to the railroad…" Hendricks said. "…I thought it was important to save this building so having the opportunity to be able to be the guy that got to move into here was pretty important to me."