We the Media Convention Planning Tips, April and May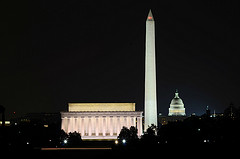 Here you will find a monthly archive of all the tips that Valerie Kibler has been posting to the JEA listserv.  This list will be updated twice a month, and we'll be publishing her tips daily via Twitter (@vajta1)!  If you have any questions, please contact me off list at [email protected].
April
Monday, April 28
You won't want to miss all we have scheduled for you, especially our two fabulous keynote speakers, ESPN's Jay Harris and The Washington Post's Bob Woodward.
Jay Harris joined ESPN in February 2003 as an ESPNEWS and SportsCenter anchor. In August 2006, Harris was named anchor of the 6 p.m. ET edition of SportsCenter, ESPN's flagship sports news and information program.  Harris came to ESPN from WPGH-TV in Pittsburgh, Pa. where he was a news anchor/reporter.
Harris has more than 20 years experience in television and radio news, including morning news anchor at WAMO-FM and national news at American Urban Radio Networks, both in Pittsburgh, and at WOWI-FM in Norfolk, Va.  His work outside of sports included the trapped coal miners near Pittsburgh, and, while in Virginia, the fatal USS Iowa battleship explosion.
A native of Norfolk, Va., Harris graduated from Old Dominion University with a bachelor's degree in speech communication in 1987.  In 2003 he was honored with a Distinguished Alumni Award from the University.  In 2004, he was the keynote speaker for Old Dominion's 100th commencement ceremony.
Among his other honors, Harris was part of SportsCenter's Sports Emmy-winning efforts in 2004 and 2005, and a recipient of the Silver World Medal from the New York Festival Awards, Robert L. Vann Award from the Pittsburgh Black Media Federation, and an EXCEL Award from the Hampton Roads Black Media Professionals. (information from Jay Harris' bio onwww.espn.com)
Bob Woodward arrived at The Washington Post in 1971. He teamed with Carl Bernstein to investigate the 1972 burglary at the Watergate office building. The Post was awarded the Pulitzer Prize in 1973 for the reporting of the Watergate scandal. Woodward co-authored, with Bernstein, two best-selling books about Nixon and Watergate — All the President's Men (1974) and The Final Days (1976).
Since then he has written a number of other books, including: The Brethren (1979), about the Supreme Court, with Scott Armstrong; Wired (1984), about the comedian John Belushi; Veil (1987), about the CIA; The Commanders (1991), about the Panama and Persian Gulf wars; Bush at War (2002), on the president's 'war on terror'; and Plan of Attack(2004), on the preparations for the war in Iraq.
Woodward was promoted to assistant managing editor for the Metro section in 1979. He became assistant managing editor for Investigative News in 1982.
Bob Woodward was born in 1943, and grew up in Wheaton, Illinois. He graduated from Yale University in 1965, and served as a communications officer in the U.S. Navy from 1965 to 1970. (information from Bob Woodward's bio onwww.washingtonpost.com
Tuesday, April 29
We the media only have 191 days until registration closes for the fall JEA/NSPA convention in Washington, D.C.
If you're interested in visiting the White House when you arrive, you need to do a little more advanced planning, but this cool tour is totally worth the extra effort.
White House Tours
Public tour requests must be submitted through one's Member of Congress.  These self-guided tours are available from 7:30 a.m. to 11:30 a.m. Tuesday through Thursday, 7:30 a.m. to 1:30 p.m. Fridays and Saturdays (excluding federal holidays or unless otherwise noted).  Tour hours will be extended when possible based on the official White House schedule. Tours are scheduled on a first come, first served basis. Requests can be submitted up to six months in advance and no less than 21 days in advance. You are encouraged to submit your request as early as possible as a limited number of spaces are available. All White House tours are free of charge.  (Please note that White House tours may be subject to last minute cancellation.)
If you wish to visit the White House and are a citizen of a foreign country, please contact your embassy in Washington, DC for assistance in submitting a tour request.
Wednesday, April 30
We the Media encourage you to consider a visit to the nation's Capitol building and making an appointment now to meet with your state Senator or House of Representatives member to discuss the state of the first amendment in your school, your region or your state. It's important that our legislators hear about some of the stellar scholastic journalism programs we have around the country and about some of the struggles many of us have encountered with censorship or schools trying to eliminate our programs.
The Capitol Visitor Center is open to visitors from 8:30 a.m. to 4:30 p.m. Monday through Saturday except for Thanksgiving Day, Christmas Day, New Year's Day and Inauguration Day. Tours of the U.S. Capitol are conducted from 8:50 a.m. to 3:20 p.m., Monday through Saturday. Visitors with official business appointments may enter the Visitor Center as early as 7:15 a.m. Tours of the U.S. Capitol are free, but tour passes are required.
Click here for more information about booking a tour.
May
Thursday, May 1
We the Media encourage you to get your students on board for the JEA/NSPA Fall National High School Journalism Convention now and figure out how many rooms you will actually need at the convention hotel, Marriott Wardman Park.
Located on the Red Line of the Metro, the hotel is a beautiful property for the convention experience. It's literally just across the street from the National Zoo and surrounded by multiple restaurants and shops. It's not too far from the Adams Morgan area.
Click Here for more information about the Marriott Wardman Park
Friday, May 1
We the Media encourage you to start planning now to come to the fall JEA/NSPA National High School Journalism convention in Washington, D.C. if you've never been to a convention before (or if you've been to 50 or more conventions).
If you've never planned a trip to a convention before, there's a great resource in the newly released JEA Curriculum Leadership Module that will walk you and your students through the process. And what better time to start planning for November than right now? Click here to be taken to this lesson – all you need to do is log in with your JEA username and password and start planning!
I received an email offlist last week asking for more specifics about coming to a convention for the first time. I've copied and pasted my personal suggestions from my response below.
I'm so excited that you're planning already for D.C. – I promise you it will be an amazing experience!!! I think back on my first convention with students (Boston many moons ago) and like you, I saw it as a daunting task, so let me first assure you that there are so many of us willing to help you out.  Look to others in your local area – consider chartering a bus together or flying together, whichever is most affordable for you.

My first tip would be to go to the new JEA curriculum (the leadership module – CLICK HERE to go directly to that lesson/the log-in for the curriculum area of jea.org) where there is an actual lesson you can use with students to plan a trip. (And even if you don't use it as a lesson, you might pick up some great ideas from advisers all over the country. Since you're a JEA member, you do have access to this curriculum (and if you haven't checked it out yet, there are over 300 lessons there that will just make you giddy with excitement!)

I would involve your students in the planning. Especially your leaders. The more buy-in you get from them, the more they will contribute and want to go/be willing to fundraise and pay. Let me quickly say it's always doable. When I first went to Boston, I was living in rural Southwest, VA and those kids didn't have a dime. We came up with crazy fundraisers and filled a chartered bus to go to Boston – for many of them, it was their first trip out of the county. To make a chartered bus work well, consider teaming up with other area schools and each committing to a certain number of seats.  It sounds like you might have enough students interested to fill your own bus, even if half of your kids went.

To get your kids pumped, start taking them to the websites and publications on issuu.com of some of the best papers/programs in the country who ALWAYS go to conventions. Make your students understand that attending conventions is how those programs got to the top and stay there – by learning from the best and meeting/collaborating with other scholastic journalists around the country. I think we can always tap into our students' innate competitive nature, especially if we have that streak, too.

You can get four kids in each room which really reduces the cost of the hotel. Your bus company will probably agree to leaving early in the morning and returning late at night, so that could save you some cost.  I would suggest traveling to D.C. on Wednesday morning early, using Wednesday for any touring (or the Newseum???), then Thursday for pre-convention workshops if you'd like (or come up on Thursday morning really early and use that day for Newseum or touring? These are just suggestions, of course.

The convention kicks off on Thursday evening with Jay Harris of ESPN as the opening keynoter. You won't want to miss that for sure! There is also a welcoming/social reception for advisers that you would enjoy.

Friday will be packed full of sessions for you and your students to attend. The program will be available online a few weeks prior, so you and your students can check out all of the classes and decide where they want to go for each session. That way, you can guarantee that your staff is covering as much ground as possible and they could potentially go back to your school and teach everyone else what they have learned. (Check out the first-five lesson in the leadership module of the JEA curriculum). It's always good to have students accountable for the sessions they attend. Believe me, when they go THEY get pumped up and come back to your school wanting to change the world! – or at least your media….)

Friday will also be highlighted by an advisers' luncheon held at the National Press Club. You will want to go to that – you can register online when you register your students. Because that is not in the hotel, we will provide transportation from the hotel. Your students can get lunch at the hotel or local restaurants within close proximity. The hotel is in a great section of D.C. – right across from the National Zoo as a matter of fact.

You will want to hurry back from lunch to meet up with your students to experience Bob Woodward, our second keynote speaker. He will be absolutely amazing!

Friday afternoon is when JEA holds their write-off competitions. I would try to get as many students as you can into these different competitions. Click Here to get a description of the different categories and rules. Even if your students seem intimidated by the notion of competing against others, this is SUCH an incredible experience for them. They learn quickly that they are just like other teenagers around the U.S. and if you have someone earn recognition, it will boost your staff's confidence more than anything else you can do.

Friday night, there are many options for your students and some just for you, too! We will be having multiple gaming competitions (hopefully from board games to video games) on site in the hotel. That's free and kids should love it. There will also be a "Monuments by Moonlight" 2-hour tour, one leaving at 7, one leaving at 9. This will be under $20 per person and a trolley will pick participants up at the hotel and return them to the hotel when it's over. Students will not be able to get off the trolley, so I'll feel comfortable sending my students on this without me being along (and I'm sure other teachers will be going along with kids, so there will be adults).

For you, there will be an auction to benefit the Student Press Law Center (SPLC). You can volunteer to judge the write-off contests if you'd like prior to the auction – you get dinner with that – and then go to the auction afterward. It's the 40th birthday for SPLC, so we will be having a huge birthday party theme. You can bid on some really cool stuff, too – everything from sports paraphernalia from professional athletes/teams to autographed books to vacation weekends to baskets of goodies, computer software for journalists and so much more.  You always get a GREAT deal on these items AND you are helping out SPLC.

Saturday has another packed day full of sessions for you and your students. There is also a special advisers' luncheon, where the Dow Jones News Fund Newspaper Adviser of the Year is recognized and speaks along with the Carl Towley award winner (JEA's top award – find out more about this at www.jea.org).  Of course, you and your students might wish to attend the awards ceremony Saturday afternoon where NSPA awards their Pacemaker awards. Whether or not your staff has earned one, it's always good for them to see other teens who are so committed to their craft. The excitement is palpable.

Sunday morning's awards ceremony is where the write-off winners are announced.

Other things you might consider taking advantage of – check them out when the registration booklet is released:

Break with a Pro – your students can sit in small groups with a professional journalist and learn so much in an hour.
Swap shops – your students will be grouped with other students from around the country and will exchange ideas and develop journalistic relationships that might just continue after you leave the convention.
On Site critiques – you and your staff can sit with an experienced adviser who will go over your publication or website with you and make a ton of great suggestions to help you improve. This is one of the most valuable experiences for your staff!
Media tours – On Thursday and Friday, students can go to local media outlets and get some terrific tours. Not sure exactly which ones we will have yet this year, but years past have included USA Today, NPR, professional sports outlets and so many more.
We will have some really cool t-shirts, long sleeve t-shirts and sweatshirts available for your students to purchase (both red and navy blue and reasonably priced $10 t-shirts, $15 long-sleeve t-shirts, $20 hoodie sweatshirts).
There are SCHOLARSHIPS available that could be helpful for some of your students. They cover the cost of the convention.  Applications will be available later this year.
There is an adviser hospitality room where you can kick back and mingle with other advisers. This year, we will have a special "Meet the Super Stars" activity going on in this area where you will be able to share/learn from some of the most successful advisers ever!

JEA has an extensive bookstore on site where you can find incredible resources for your classroom, so pack an extra tote bag or suitcase so you can carry your purchases back home!

I know I've gone on and on, but please know I strongly believe these conventions are the single most important key to growing your journalism programs. Please, please let me know if I can do anything else to help you out!
Monday, May 5, 2014
We the Media suggest checking out some of the incredible museums we have in D.C. when you come to town for the JEA/NSPA convention in November
One place people really enjoy is the International Spy Museum. Whether you have folks who love a good conspiracy theory or those who might be considering espionage as a career choice, you'll love this experience! Click here to get more information. The Spy museum is open from 9-7 every day and there are options available for school groups.
Tuesday, May 6, 2014
We the Media suggest experiencing the Holocaust Museum while you're in D.C. next November for the JEA/NSPA convention.
With a unique museum experience, I've never known anyone not to be incredibly moved by this sobering tour. Click here to learn more about the museum and group visits. Admission is free.
Wednesday, May 8, 2014
We the Media suggest also making time to see the Smithsonian Natural History Museum while you're in D.C. next November for the JEA/NSPA convention.
You don't want to miss the Hope Diamond, a mummified cat and a live coral reef among the thousands of other artifacts on display. Click here to learn more about the museum and group visits. Admission is free and the museum is open daily from 10 a.m. to 5:30 p.m.
Thursday, May 8, 2014
We the Media suggest while you're seeing museums, you add the Smithsonian National Air and Space Museum to your list while you're in D.C. next November for the JEA/NSPA convention.
The museum in D.C. has the 1903 Wright Flyer, Charles Lindbergh's Spirit of St. Louis and a planetarium and IMAX Theater. Admission is free and the museum is open daily from 10 a.m. to 5:30 p.m.
The companion museum, the Udvar-Hazy Center in Chantilly, VA (not too far from Dulles airport), houses a Concorde and the space shuttle Discovery. An IMAX Theater is also available at this site as is a 360-degree bird's-eye view tower where you can see Dulles International Airport and the surrounding area.
Click here to read more about both locations.
Friday, May 9, 2014
We the Media are positively sure you will not want to miss the Newseum when you come to D.C. this November for the JEA/NSPA Fall High School Journalism Convention.
Many of us have used the Newseum's materials in our classrooms, but now you have the opportunity to spend hours in this magnificent place devoted to our craft. Click here to read about all the exhibits you and your students can experience.
The Newseum will be offering a reduced price ticket to convention-goers again this year. As soon as we have those rates locked in and can let you know how to get those tickets, I'll put it out to the listserv. The discount traditionally runs from Tuesday-Sunday of the convention week. The Newseum will also be sponsoring a pre-convention session that might interest you and your students – more about that to follow, too.
Monday, May 12, 2014
We the Media want to give you some tips about using the Metro when you come to D.C. this November for the JEA/NSPA Fall High School Journalism Convention.
The Washington Marriott Wardman Park Hotel is on the Red line at the Woodley Park-Zoo Station.
As you make your decision about the right Metro card to purchase, here are a few considerations. You can always add fare to the paper fare and SmarTrip cards.
Let's assume you will be taking advantage of the discounted admission at the Newseum.
Here is what your trip from the convention hotel would entail.
From Woodley Park-Zoo Station to Gallery Place Chinatown Metro Station
8 minutes on Metro $1.70
Walk south to Newseum, 10-15 minutes
From Woodley Park-Zoo Station to Gallery Place Chinatown Metro Station; transfer to the Yellow or Green lines to Archives Metro Station
15 minutes on Metro $1.70
Walk east 3 blocks to Newseum on Pennsylvania Avenue
Cost comparison for the one-way trip:

$1.05 SmarTrip card (Senior/Disabled/Medicare)
$2.70 Cash/Farecard
$1.55 Cash/Farecard (Senior/Disabled/Medicare)
$1.70 SmarTrip care fare
The local committee highly recommends you use the online Metro Trip Planner and use a pocket-size Metro map.
You can buy the SmarTrip card in machines located in Metro stations or buy ahead online. The initial SmarTrip card cost is $10 (the $2 card cost + $8 stored value). You can even get a Van Gogh artwork (check out images at https://smartrip.wmata.com/storefront) to take home.
If you plan on using Thursday to visit many monuments, including Arlington National Cemetery, you may wish to purchase the $14 SmarTrip card with Independence Day graphic and a one-day Metrorail pass.
There are restaurants in and near the Marriott, but you might want to explore favorites of the local committee, The Washington Post's Tom Sietsema or The Washingtonian's food critics. (Much more on restaurants in future notes.) For example at rush hour, Dupont Circle, one stop away, $2.10; Bethesda, Md., three stops, $2.65; and Gallery Place Chinatown, 4 stops away, $2.10.
If you fly into/out of Reagan National Airport, you can take the Metro, but it involves a change from the Yellow Line or Blue Line at Metro Center to the Red Line. Fare:
$3.15 one way. More on airport options another day.
Tuesday, May 13, 2014
We the Media have a great suggestion for those on a tight budget when you come to the JEA/NSPA Fall National High School Journalism Convention Nov. 6-9 in Washington, D.C.
Nothing beats the short jaunt across the street from the Marriott Wardman Park convention hotel to the National Zoo.  You don't want to miss the pandas! Click here to check out all the National Zoo has to offer – there's even a Panda Cam so you can get to know your furry friends before you arrive.
Wednesday, May 14, 2014
We the media highly suggest checking out some of the theater options that will be available in D.C. when you come to the fall JEA/NSPA convention.
Julius Caesar will be playing at Folger Theatre from October 28 – December 7, 2014.
Folger Theatre
201 East Capitol Street SE
Washington, D.C.  20003
A short walk from the Capitol South Metro Station
Walking around the exterior of the building at the bas relief is fun to see the Shakespearian plays represented. Inside, theatre goers are transported to Elizabethan England. Take the virtual tour.
Thursday, May 15, 2014
We the media want you to get the best view of the city while you're in D.C. when you come to the fall JEA/NSPA convention. And where better to do that than from the top of the Washington Monument?
The monument has just reopened after repairs were made to damage done during an earthquake. Tickets can be tough to get, so if you're going to have this on your itinerary, click here to find out more about individual and group ticket information. Tickets are required and are free, but getting them can be the hard part. Group reservations can be made with a $1.50 service charge per ticket.
Friday, May 16, 2014
We the media want you highly suggest a visit to the Vietnam memorial while you're in D.C. when you come to the fall JEA/NSPA convention. Located north of the Lincoln Memorial near the intersection of 22nd St. and Constitution Ave. NW, Vietnam Veterans Memorial is free to visit. The memorial includes the names of over 58,000 servicemen and women who gave their lives during the Vietnam Conflict. Click here to find out more about the memorial.
Monday, May 19, 2014
We the media know you'd love a visit to the Lincoln Memorial while you're in D.C. when you come to the fall JEA/NSPA convention. Located at the western end of the National Mall, the nearest metro stations are Foggy Bottom and Smithsonian. Admission is free. Click here for more information. If you plan to visit one or all of the national monuments, consider downloading the National Park Service app for your mobile device.
Tuesday, May 20, 2014
We the media want to share some really cool ideas for ways to spend 36 hours in D.C. Some would be great for you and your students and some are appropriate for advisers only. Check out some of these ideas found in a recent New York Times article shared with me by Alan Weintraut.
Wednesday, May 21, 2014
We the media know you won't be here to see the gorgeous cherry blossoms blooming around the tidal basin, but you can see the beautiful Jefferson Memorial on the southern edge of the tidal basin. The park staff offers daily interpretive tours every hour on the hour from 10 a.m. to 11 p.m.
If your a history buff or just can't get enough of Thomas Jefferson, consider a side trip to Charlottesville, Va to visit Jefferson's home Monticello and the University of Virginia which was founded by Jefferson. Your students would enjoy touring this top-notch university and it's a beautiful drive through the rolling hills of Virginia.
Thursday, May 22, 2014
We the media think you should include the FDR memorial to your tour of D.C. when you're in town for the fall JEA/NSPA national high school journalism convention.
Located along the western shore of the Tidal Basin, the monument takes you through a chronological look at FDR's four terms in office.
Click here for more information about visiting this memorial.
One last memorial tomorrow as we get ready for memorial day weekend!
Friday, May 23, 2014
We the media know you need a much-deserved break this weekend for memorial day, so to wind up this week of must-see memorials when you come to D.C. for the JEA/NSPA national convention in November we suggest you visit the Korean War Veterans Memorial.
Located in D.C.'s West Potomac Park, the Korean War Veterans Memorial is southeast of the Lincoln Memorial and just south of the Reflecting Pool on the National Mall.
Tuesday, May 27, 2014
We the Media encourage you to check out Eastern Market when you come to the fall JEA/NSPA National High School Journalism convention in Washington, D.C.
Alan Weintraut shared the following link with me that might interest you and your students.
 Street Smart: What to do in Eastern Market: http://wapo.st/TCcfUZ
Wednesday, May 28, 2014
We the Media encourage you to check out Arlington National Cemetery when you come to the fall JEA/NSPA National High School Journalism convention in Washington, D.C.
Their website is a testament to their efforts to reorganize and digitalize the experience over the last few years.
Check out this interesting piece I saw on the local news recently. I'm still astounded by the fact that the members of the military who stand guard over the tomb of the unknown soldier have to memorize a 17-page document verbatim and then write it out in its entirety, only being allowed 10 errors.
Thursday, May 29, 2014
We the Media encourage you to check out our final memorial we'll be highlighting, the World War II Memorial when you come to the fall JEA/NSPA National High School Journalism convention in Washington, D.C.
Click here to read more about the memorial which is located on 17th Street, between Constitution and Independence Avenues, with the Washington Monument to the east and the Lincoln Memorial to the west.
Friday, May 30, 2014
We the Media encourage you to cast your vote TODAY for the JEA One Book options. The writers are all wonderful D.C. journalists.
CLICK HERE to cast your vote!
What if everyone read the same book and then joined all those readers in talking about it? That's the idea behind One Book.
JEA members who choose to participate will be able to share the experience of reading and discussing a common book related to our jobs teaching, teaching journalism and advising student media.
Between now and the Washington, D.C., convention, we'll host several online discussions and social media chats about the book (#JEAOneBook). We hope the opportunity will not only be a shared experience among colleagues but an educational model to use in our classrooms as well. We plan to have a culminating experience at the Washington, D.C., convention in November.
Please help us select the one book for JEA's One Book. The choices for the summer/fall 2014 JEA One Book are:
All the President's Men by Bob Woodward and Carl Bernstein
In the most devastating political detective story of the century, two Washington Post reporters, whose brilliant, Pulitzer Prize-winning investigation smashed the Watergate scandal wide open, tell the behind-the-scenes drama the way it really happened.
Beginning with the story of a simple burglary at Democratic headquarters and then continuing with headline after headline, Bernstein and Woodward kept the tale of conspiracy and the trail of dirty tricks coming —delivering the stunning revelations and pieces in the Watergate puzzle that brought about Nixon's scandalous downfall. Their explosive reports won a Pulitzer Prize for The Washington Post and toppled the president. This is the book that changed America.
Bob Woodward is an associate editor at The Washington Post, where he has worked for 41 years. He has shared in two Pulitzer Prizes, first for "The Washington Post"'s coverage of the Watergate scandal, and later for coverage of the 9/11 terrorist attacks. He has authored or coauthored 12 No. 1 national nonfiction bestsellers.
Carl Bernstein is a contributing editor for "Vanity Fair" magazine and has written for a variety of publications. He is the author of "Loyalties: A Son's Memoir," and has co-authored "His Holiness: John Paul II" and the "History of Our Time" with Marco Politi, as well as "All the President's Men" and "The Final Days" with Bob Woodward.
Thank You for Your Service by David Finkel
No journalist has reckoned with the psychology of war as intimately as David Finkel. In "The Good Soldiers," his bestselling account from the front lines of Baghdad, Finkel embedded with the men of the 2-16 Infantry Battalion as they carried out the infamous "surge," a grueling 15-month tour that changed them all forever.
In "Thank You for Your Service," Finkel follows many of those same men as they return home and struggle to reintegrate — both into their family lives and into American society at large. He is with them in their most intimate, painful and hopeful moments as they try to recover, and in doing so, he creates an indelible, essential portrait of what life after war is like — not just for these soldiers, but for their wives, widows, children and friends, and for the professionals who are truly trying, and to a great degree failing, to undo the damage that has been done. "Thank You for Your Service" is an act of understanding, and it offers a more complete picture than we have ever had of two essential questions: When we ask young men and women to go to war, what are we asking of them? And when they return, what are we thanking them for?
David Finkel is the award-winning author of "The Good Soldiers." A staff writer for The Washington Post, he is also the leader of the Post's  national reporting team. He received the Pulitzer Prize for Explanatory Reporting in 2006 and the MacArthur "Genius" Grant in 2012.
Nine Days by Fred Hiatt
A fast-paced contemporary thriller in the vein of James Patterson and Anthony Horowitz set against the bustling backdrop of Hong Kong, Vietnam and the border of China. This heart-pounding adventure takes place as two teens, an American teenage boy and his friend, a Chinese girl from his Washington, D.C.-area high school, must find her father who has been kidnapped — and they only have nine days. Although the characters in the novel are fictionalized, they are based on a real Chinese family who were part of the Chinese Democracy Movement and inspired this story.
Fred Hiatt is the editorial page editor of The Washington Post. He writes editorials for the newspaper as well as a biweekly column.