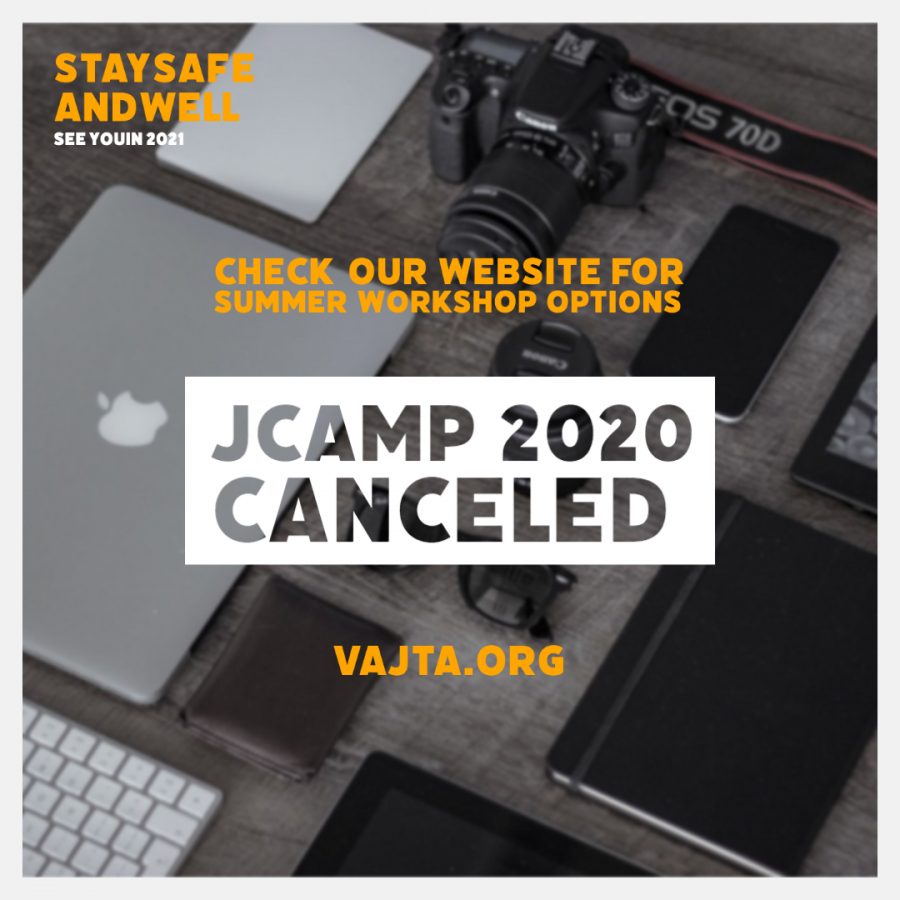 JMU and VAJTA have decided to cancel this year's jCamp due to COVID-19. We are extremely disappointed, as we had our largest number of early bird registrations ever.
While we cannot welcome  you to JMU's campus in July, there are many virtual workshop opportunities from around the country available to anyone who would like participate.
Media Now: June 22-25
Based in St. Louis, Media Now has decided to go virtual for 2020. The cost is $99/strand, and the faculty line-up is outstanding.
MIPA 2020 – Find Your Voice: July 6-18 OR July 20-31
The Michigan Interscholastic Press Association has moved their summer workshops online, featuring two different sessions: https://mipamsu.org/mipa-summer-workshop/mipa2020/. They've also been offering a free webinar series every Wednesday at 3:30pm: https://mipamsu.org/resources/a-better-press-for-a-better-world/
Ball State 
Ball State is offering their summer workshop free of charge: https://bsujournalismworkshops.com/index.php/summer-media-academy/ They haven't released all the details yet, but check back to this website to follow-up!
School Newspapers Online: Various Dates
School Newspapers Online (SNO) is offering a variety of courses throughout the summer, available for just $49/course. Check out their site – be sure to click on "View Dates and Times" under each instructor to see how many spots are available for each course, which are limited to 12 participants, and will be delivered via a Zoom video call and a private Slack channel.
We will continue to update this list of summer opportunities as they become available.
For those of you that have already paid for jCamp, we will be issuing refund checks beginning next week, and all refunds will be sent out by May 15.