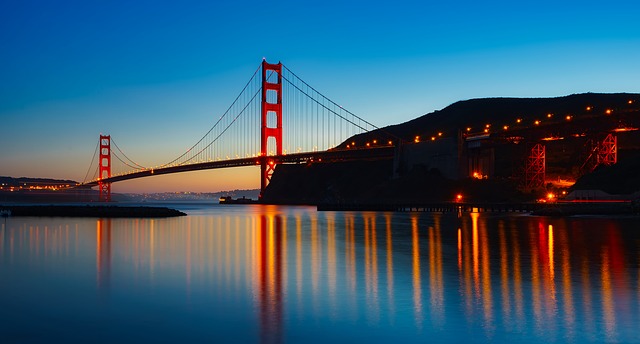 Virginia's journalism programs were well represented at the National Scholastic Press Association / Journalism Education Association Convention in San Francisco, April 12-15.
2018 Journalism Education Association Journalist of the Year
During the past school year, hundreds of high school journalists throughout the country worked hours to complete their portfolios for state Journalist of the Year contests, and the 36 state winners who entered the national competition were recognized April 12 at the opening ceremony of the JEA/NSPA Spring National High School Journalism Convention in San Francisco. The winner and six runners-up were recognized April 14 at the closing awards ceremony.
When the final results were announced, Christine Zhao of Thomas Jefferson High School for Science and Technology in Alexandria, Virginia, was named the 2018 National High School Journalist of the Year. Zhao will receive a $3,000 Sister Rita Jeanne Abicht Scholarship as part of her recognition from the Journalism Education Association. Zhao's adviser is Erinn Harris.
2018 Online Pacemaker
Of the 22 online media staffs to receive the Pacemaker honor, two were from Virginia:
HHS Media
Harrisonburg High School
Harrisonburg, Virginia
Adviser: Valerie Kibler
Editors: Garrett Cash, Olivia Comer
TRNWired
Prince George High School
Prince George, Virginia
Adviser: Chris Waugaman
Editor: Kattie Iwanski
Best of Show
In the Best of Show competition, the following publications were recognized:
Newspaper Broadsheet
Fourth Place: The A Blast, Annandale High School, Annandale, Virginia
Alan Weintrout, Adviser
Seventh Place: The Newsstreak, Harrisonburg High School, Harrisonburg, Virginia
Valerie Kibler, Adviser
Yearbook (289-336 Pages)
Fourth Place: The Clan, McLean High School, McLean, Virginia
Meghan Percival, adviser
Yearbook (337 or more pages)
Seventh Place Odyssey, Chantilly High School, Chantilly, Virginia
Mary Kay Downes, Adviser
Write-off Competitions
In the write-off competitions, four McLean High School students brought home awards:
Superior, Literary Magazine – Poetry: Anika Karmel
Excellent, Newsriting: Maren Kranking
Excellent, Editorial Cartooning: Dasha Makarishcheva
Excellent, First-Year Photo: Anna Brykczynski