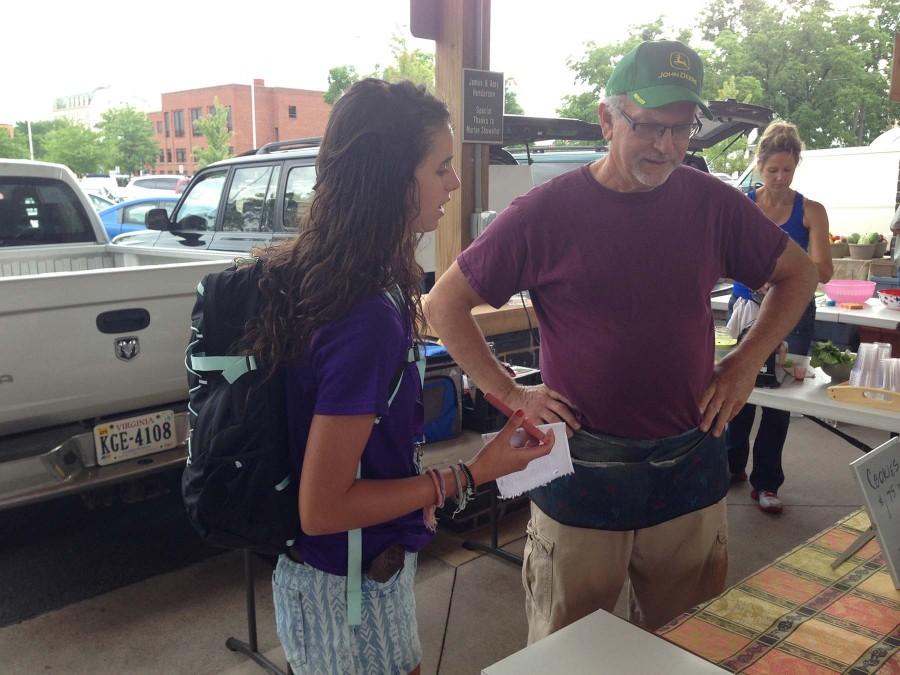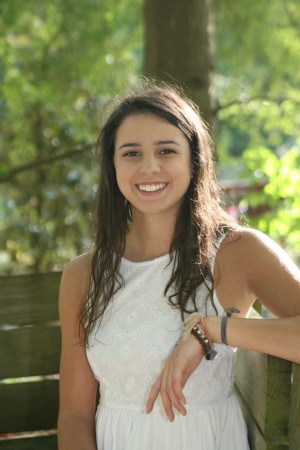 Congratulations to Faith Runnells, a senior print editor-in-chief at Harrisonburg High School who has been named the Virginia Student Journalist of the Year by the Virginia Association of Journalism Teachers and Advisers (VAJTA). Runnells' digital portfolio will now represent Virginia in the national student journalist of the year competition sponsored by the Journalism Education Association. Runnells will also receive a $500 award at Virginia's jDay awards luncheon on April 23 at Westfield High School in Chantilly, VA.
Judges commented that "Faith's leadership is evident in such aspects as making presentations to her staff (to improve areas like writing and social media posting) as well as community engagement (local organizations and/or middle school recruitment). She sees opportunities and follows them, as evidenced by her work creating the sports Twitter feed, improving ad sales, developing relationships with staffers at a sister school across the country and — most importantly — tackling relevant, timely and sensitive news stories like drug use/sales at school."
Another judge added, "This student journalist is as talented as she is well-rounded. Her resume is as strong as any high school student's, and she seems to truly appreciate the varying roles a journalist must play to her readers, her sources, her staff and her community."
Talia Wiener of Charlottesville High School earned second place in the contest. She will receive a $300 award from VAJTA at jDay. Wiener's adviser is David Suitts.
A judge commented that Talia "has samples that represent a diverse body of journalistic work and are organized to highlight some key areas of the contest categories. Each clip includes a reflection or explanation. Talia's passion is evident, and her work demonstrates leadership and maturity. It's great to see her efforts toward expanding the publication's online presence with its news site and social media. The handouts she created also shows a commitment to coaching and training her staff. Talia's work has shown growth over time as a writer, and her clips demonstrate reporting and writing across a variety of topics."
Another judge said, "Talia is a solid writer, but what really separates her as a student journalist is her ability to tell stories visually. Her photography captures great moments — touching, thrilling and funny — and makes the reader part of the event."
Alex Leslie of Albemarle High School was the third place student. He will receive a $100 award from VAJTA at jDay. Leslie's advisers have been Lori Reaser and Charlotte Wood.
A judge remarked that Leslie had a "Great personal statement essay. Obvious leader with a passion for journalism and a commitment to improving his staff and the publication. Alex shows a willingness to learn and a growth mindset, from taking advantage of workshops and conventions to going after and learning from his sports internship. It's awesome to know he's going to continue on this path at JMU."
And another judge said, Leslie is "A superb writer whose passion for sports leaps off the stories he writes. Alex has taken on as many opportunities as possible to expand his craft — not just waiting for experience to come to him, but actively seeking it out."Judges for the Virginia competition were JEA Executive Director Kelly Furnas from Manhattan, Kansas, JEA Vice President Sarah Nichols from Rocklin, California and JEA Scholastic Press Rights Commission Member Lori Keekley from Minneapolis, Minnesota.