CSPA Names Twelve Va. Yearbooks to Crown Finalist List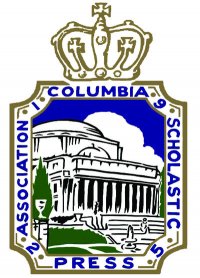 Hang on for a minute...we're trying to find some more stories you might like.
On Thursday, Dec. 17, the Columbia Scholastic Press Association announced its Yearbook Crown finalists for 2015. Among the many outstanding publications from across the world, this list included twelve yearbooks from Virginia, tied with California for the most finalists from any one state.
Above and Beyond, Robinson Secondary School, Fairfax
Sentry, Robinson Middle School, Fairfax
Accolade, Cave Spring High School, Roanoke
Cavalier, George Washington High School, Danville
Laconian, Salem High School, Salem, VA
Nuntius, Altavista Combined School, Altavista
Odyssey, Chantilly High School, Chantilly
Saga, Loudoun Valley High School, Purcellville
Techniques, Thomas Jefferson High School For Science And Technology, Alexandria
The Buzzer, Brookville High School, Lynchburg
The Clan, McLean High School, McLean
The Lair, Lake Braddock, Burke
These schools will receive either a Silver or Gold Crown from CSPA at the spring convention in March. For more information and a complete list of finalists, follow this link: http://cspa.columbia.edu/yearbook-2016-crown-finalists-announced